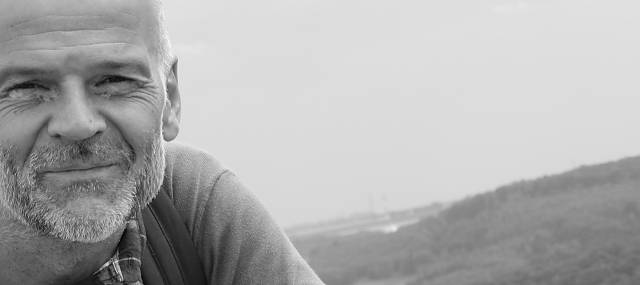 Rodjen 1960. ljeta u Beču, odrasao u Frakanavi, savezna gimnazija u Željeznu, Ekonomsko sveučilišće u Beču, početo od 1987. ljeta urednik u Hrvatskoj redakciji Austrijanske radiotelevizije ORF u Željeznu, od 2005. do 2020. ljeta peljač Redakcije za narodne grupe ORF-a u Željeznu, živi u Svetoj Margareti.
Geboren 1960 in Wien, aufgewachsen in Frankenau, Gymnasium in Eisenstadt, Wirtschaftsuniversität in Wien, ab 1987 in der Kroatischen Redaktion des Österreichischen Rundfunks in Eisenstadt, von 2005 bis 2020 Leiter der ORF-Volksgruppenredaktion in Eisenstadt, lebt in Sankt Margarethen im Burgenland.
Born 1960 in Vienna, grew up in Frakanava, grammar school in Eisenstadt, University of Economics and Business in Vienna, from 1987 at the Croatian desk of the Austrian broadcasting corporation ORF in Eisenstadt, from 2005 to 2020 head of the ORF minorities desk of the ORF in Eisenstadt, living in Sankt Margarethen.